OrionStar Coffee Robot Landed Over 100 Venues
2021-04-16 16:36
More and more service robots appear in our lives. From an industry perspective, service robots are no longer "gimmicks", "really useful" robots are increasingly recognized by customers, and the service robot industry is ushering in an inflection point.
At the China Science and Technology Museum, OrionStar's dual-arm collaborative robot "Coffee Master" facilitate aerospace science and technology to produce high-quality coffee for the audience of "Flying to Space-Celebrating the 100th Anniversary of the Founding of the Chinese Communist Party", to demonstrate the flexibility and elegance of the robotic arm service robot.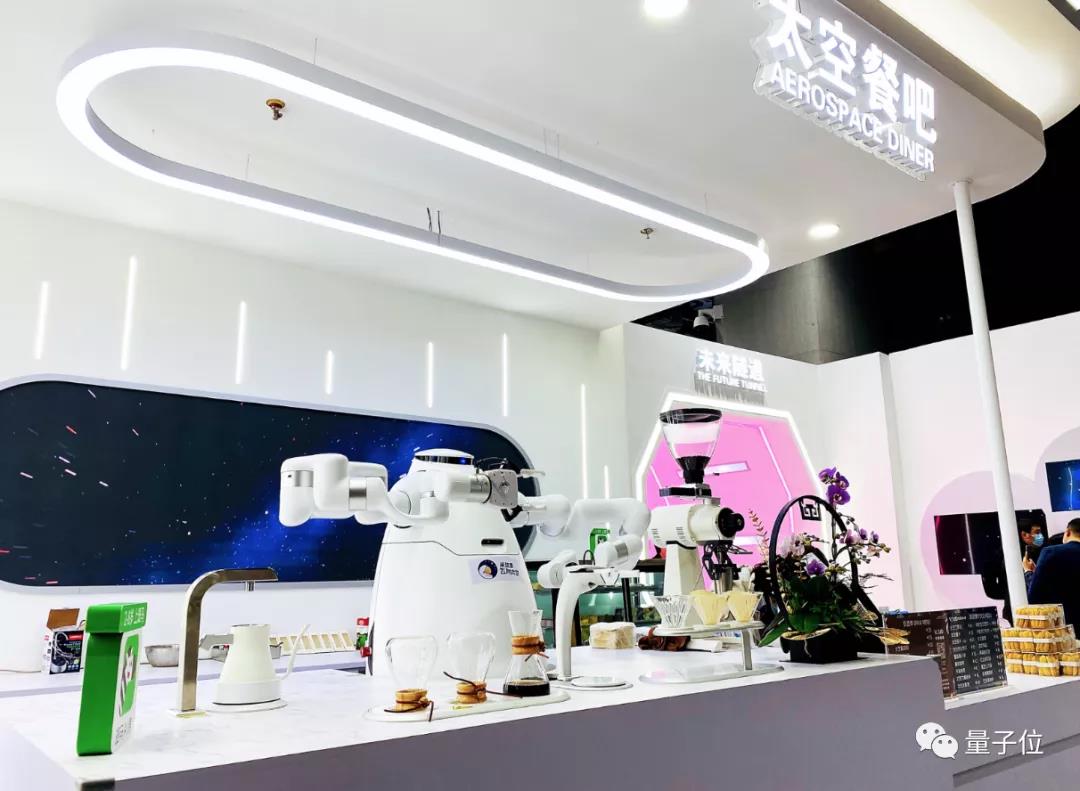 In the Bitauto space, Smart Coffee Masters teamed up with Bitauto to help build the country's first auto "net celebrity" check-in place and a cultural exchange base in the pan-auto sector. With its excellent "techniques" and functions, it has repeatedly brought surprises to partners .
In Migu Cafe Coffee Master has become a popular robot barista. In addition to showing a set of fully automatic operations of grinding, steaming, brewing, cup filling, and cleaning, many users also take photos and videos, spontaneously spreading "net celebrities".
In Wenheyou, Shenzhen, the appearance and "craftsmanship" of Coffee Master have won the pursuit of young diners. Dabai robot + cyberpunk + wasteland style, with the integration of technology, humanities and trending culture, the venue even needs to limit the customer traffic.
There has been more than 100 customers since the release of OrionStar Coffee Master 6 months ago. Different from the general "coffee robot", the serving scenes of smart coffee master include 5G exhibition halls, smart coffee shops, smart parks, smart banks, smart transportation, commercial real estate, shopping malls and retail.
Coffee Master is very eye-catching, stable in quality, excellent in sales with small space, safe and reliable. It has passed over 3,000 hours of AI learning, 30,000 hours of double-arm training, and millions of data-level visual training. The reset error can be reduced to 0.1mm and it has the top master's technique refining function. The taste can be compared with the masters in the physical coffee shop. It covers an area of only 3 square meters, which is 50% of the traditional storefront. It can work around the clock when it is powered on. It has AI | Trends| Stability | Safety the efficiency of people. One machine can complete 1000 people hand-drip coffee in a single day.
For OrionStar, who has bigger ideas in the field of robotic arm collaboration, the smart coffee master or robotic arm robot is by no means limited to the role of "coffee robot".