LuckiBot Pro Wins the International Design Award (IDA) for Excellent Design and Capabilities
2023-01-16 12:00
OrionStar's premium delivery robot, LuckiBot Pro, wins the 16th International Design Awards (IDA) in the Media And Home Electronics/Robotics category.
With an industry-exclusive dish recognition camera, 360° smart ambient lamp, 14.1-inch HD super large screen, and torsion bar damping suspension, LuckiBot Pro brings an incomparable human-robot interaction experience, delivery capacity and adaptability.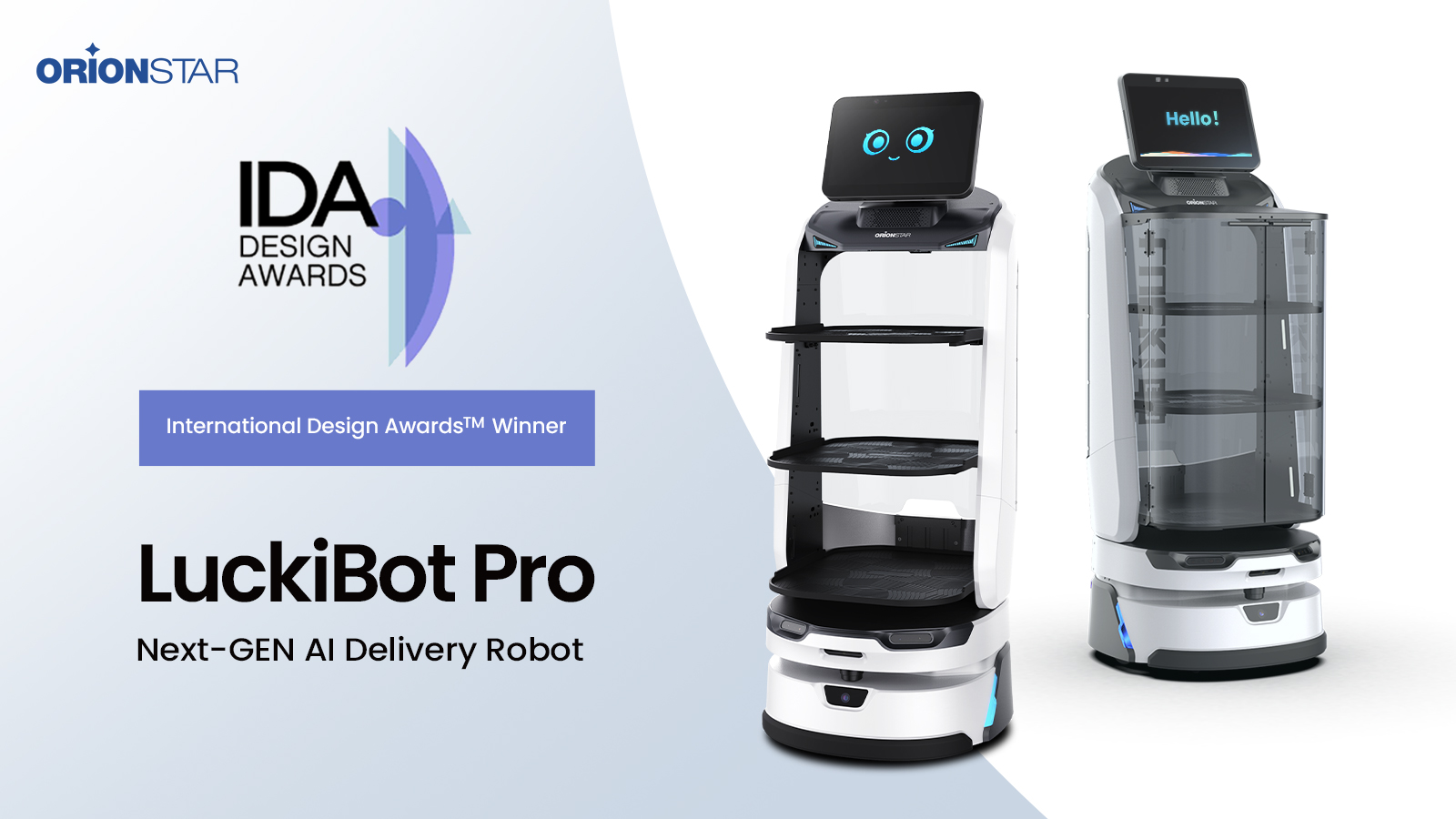 IDA Entry Description: LuckiBot Pro is an industry-leading multifunctional AI delivery service robot, equipped with more than ten kinds of high-precision vision and laser sensors. Together with a full set of vision and laser fusion SLAM algorithms running on a high-performance computing platform, which can obtain much environmental information and realize the whole machine's autonomous navigation and omnidirectional blind-free perception. It will have better movement efficiency and mobile safety than similar products.
International Design Awards, IDA exists to recognize, celebrate and promote exceptional design visionaries and discover emerging talent in Architecture, Interior, Product, Graphic and Fashion Design worldwide.
Learn more about the awards: IDA Official Website
About OrionStar
Founded in 2016, OrionStar Robotics is committed to creating revolutionary robots that can free people from tedious physical work and make human life more intelligent and interesting. By the end of 2022, more than 45,000 OrionStar robots have been deployed in over 40 countries.